Outstanding Balance of Cleared Credit Default Swap Has Reached JPY 1 Trillion
2014/09/26
The Japan Securities Clearing Corporation (JSCC) announced that by today, its outstanding balance of cleared CDS has reached JPY 1 Trillion (on a notional amount basis) since its launch of CDS clearing business on July 2011.

As of today, the outstanding balance has amounted to JPY 1.0027 Trillion, and the total number of outstanding trades, 678. (Both figures are on a single-leg basis)

JSCC has currently 11 CDS Clearing Participants, up from 5 at the start of the CDS clearing business. Also, we have been discussing details of a structure for Single-Name CDS clearing to expand the range of eligible products.

JSCC will strive to further strengthen and enhance clearing functions for CDS trades to help improve serviceability for market participants.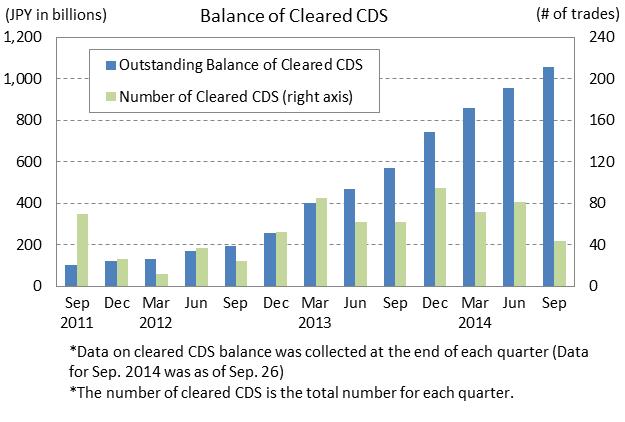 Statistics for Credit Default Swap