"Japanese CDS Market Seminar" was held
2018/02/09
On January 29, 2018, "Japanese CDS Market Seminar" jointly hosted by IHS Markit Group Japan, Japan Exchange Group, Tokyo Stock Exchange and JSCC was held at TSE Hall.
Speakers from the business field were invited to give speeches on the latest topics involving CDS market from perspectives of practical investment strategies and regulatory environments.
Having many attendees from financial institutions, institutional investors, etc., with the active question and answer session, the seminar turned out successful.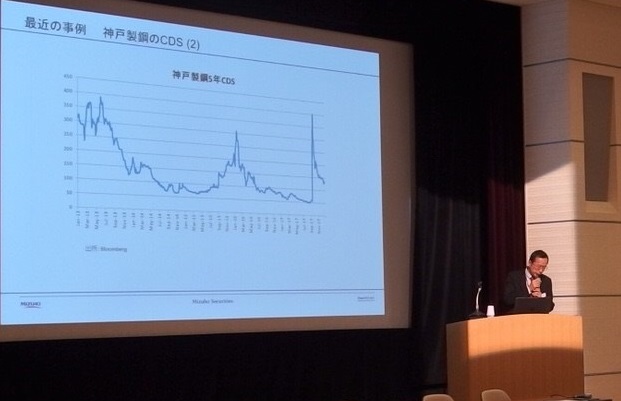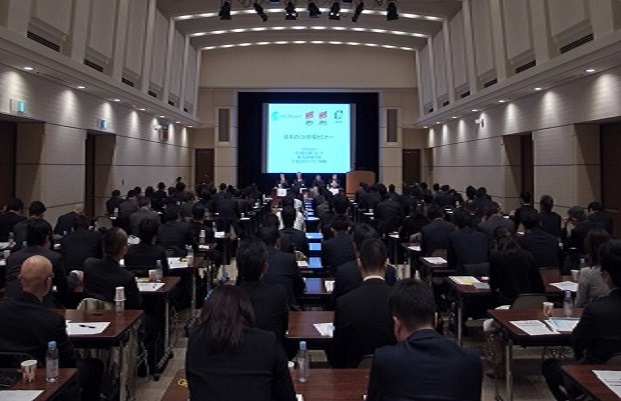 Program Contents
Program1
"Update on Investment Strategies using CDS"

 Mr. Taketoshi Tsuchiya, Senior Executive, Fixed Income Business Division, Mizuho Securities Co., Ltd.
Program2
Panel Discussion, "Dealing with CVA in Japan and CDS Market Expectation"

 Mr. Naoki Kasai, General Manager of CVA Office, ALM Department, Mizuho Bank, Ltd.
 Mr. Kenzo Hirano, General Manager, Credit Portfolio Management Dept., Sumitomo Mitsui Banking  
 Corporation
 Mr. Katsunari Kobayashi, Chief Manager, Credit Policy & Planning Division, Credit Risk Management
 Office, CPM Planning Department, The Bank of Tokyo-Mitsubishi UFJ, Ltd.

 Moderator
 Mr. Hiroyuki Yoshizawa, Director, Pricing and Valuation, IHS Markit Group Japan